You are receiving the following error when syncing the Azure Directory for the first time:

This error prompts due to Permission issues.
Please double-check the following settings in your API Application Permissions
Double-check the following settings:
1. Group.Read.All (Read all groups)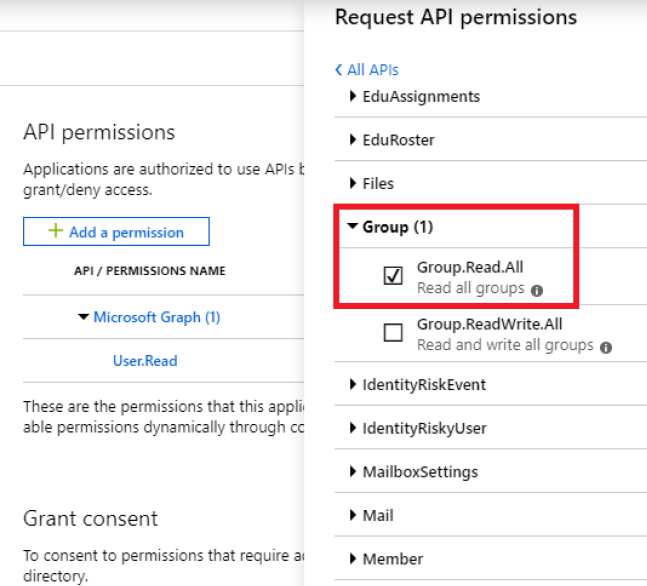 2. User.Read.All (Read all users' full profiles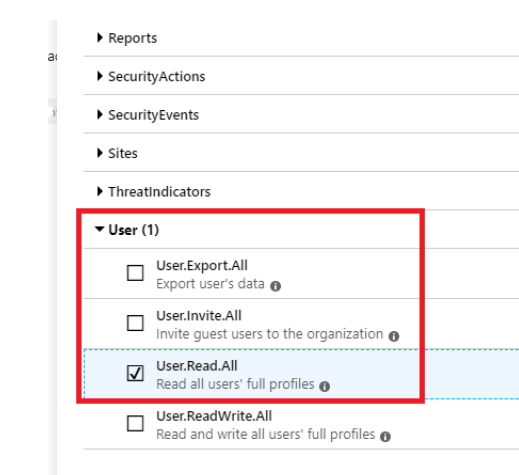 3. Add Permissions

4. On the next screen, look at the bottom right and click on the box labeled "Grant admin consent for Default Directory".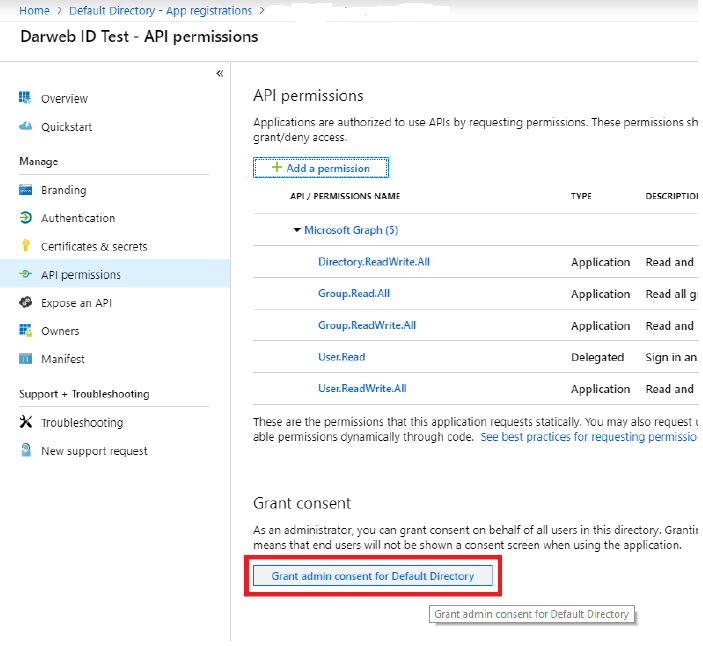 Now, go back to Dark Web ID, log out and log back in. Then try to sync the Azure Directory.