Features and Enhancements
PSA Integration - New token added.
1. You can now add PII data to your PSA Integration description field with the new token, [pii]. It'll show what PII was found such as First Name, Username, etc.
PII token in available token list

Breach Descriptions
1. Live Data Search - Added Breach Descriptions button. You can click on this during Live Data Searches and it'll take you to our Breach Description list.
Breach Description Button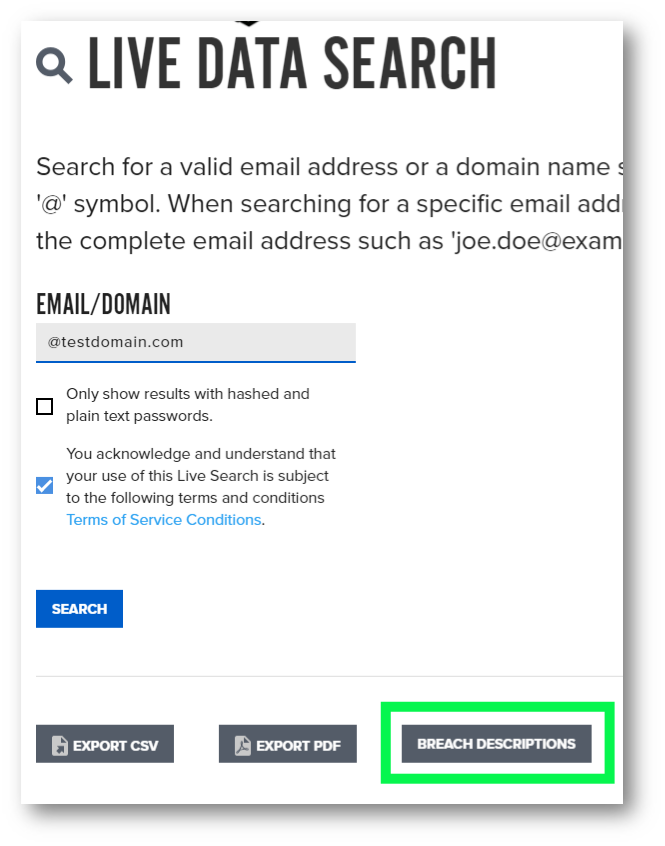 2. Compromise origins are now clickable. You'll be taken to the Breach Catalog with the specific compromise description showing.
Compromise "Origin" is now clickable

After clicking, will show the specific compromise description

Bug Fixes and Other
1. Fixed an issue with Infusionsoft Integration not connecting
2. QBR Reporting was showing compromises from the "Date Found" and is now showing compromises from "Date Added".
3. Fixed an issue where some MME Partner Administrators could not modify notes or status of compromises.
4. Performance and Stability Improvements