Dark Web ID v1.51.09 - Release Notes - September 16th, 2020
This release of Dark Web ID that focuses on bug fixes and improvements.
Features and Enhancements
Print Notes (PDF Report)
You can now print PDF reports with notes! The option has been added to your Organization's Compromise operations.
Print PDF Report with Notes options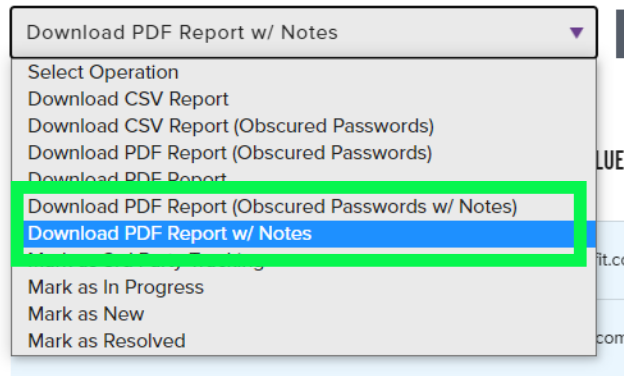 PDF Report showing notes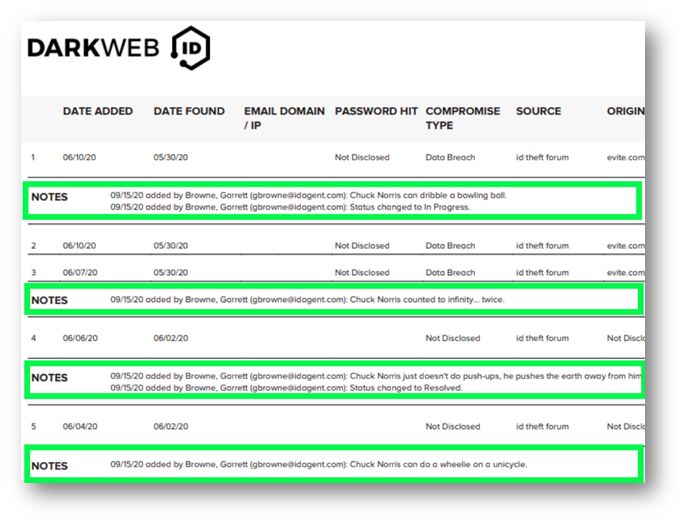 User Guides page
User Guides has now replaced Power Empowerment Resources. Here you'll find your technical guides for Dark Web ID. Head on over to Powered Services to check out our new marketing and sales resources.
Old New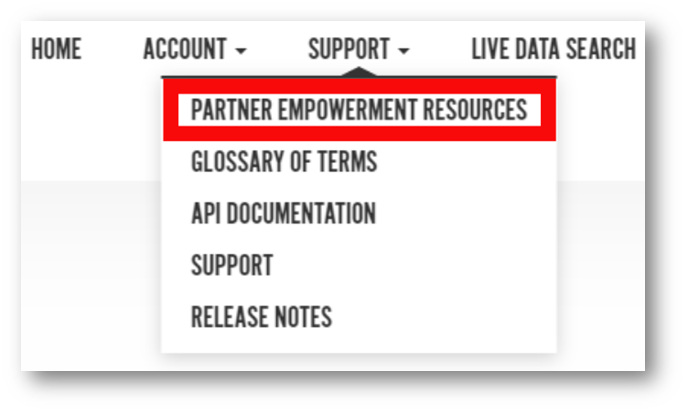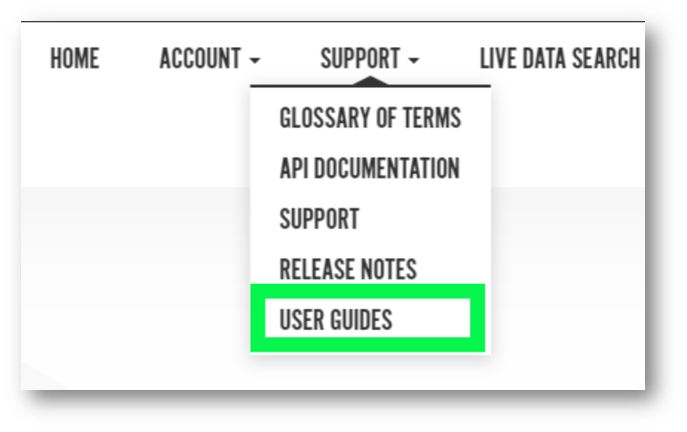 Role: Partner Agent
Partner Agents can now Add, Edit, and Remove MME users.
Bug Fixes:
Notifications
Fixed a bug where Daily and Monthly Summary reports were being received by a handful of partners.

Applies to Portfolio, Partner, SMB, and MME notifications
CyberThreat Report
BullPhish Training report section has been corrected to show "Completed Training" instead of "Submitted Data".
BMS Integration
Fixed an issue where the BMS Integration settings weren't accessible for a handful of partners.
Other:
Cleaned up some backend and UX issues
Stay tuned! We are working on some big changes behind the scenes!