Passly 7.0.4 - Release Notes - September 2nd, 2020
This release of Passly includes bug fixes and new features!
Features and Enhancements
Import Web Passwords - You can now securely import passwords! With data security as our top focus--you can download our new "Passly Password Importer" which will encrypt your passwords with 256-AES. You can then upload that encrypted file on Passly.com.
Currently, only web passwords are able to imported. Other types can be created at Passly.com
Navigate to "Password Server" and you'll see the "Import" sub-menu.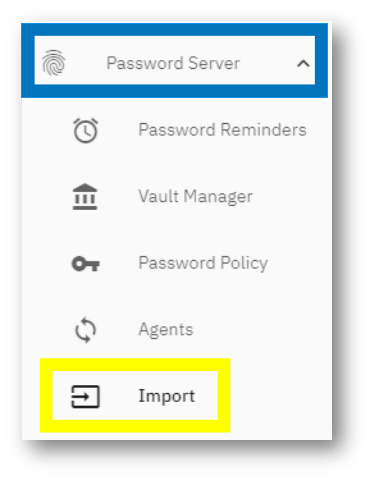 Two import options now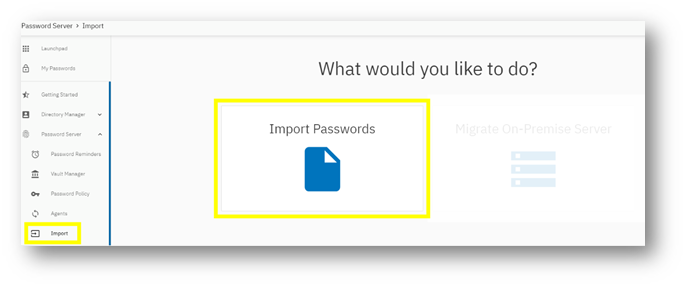 OIDC Standards for Autotask and ConnectWise Home - We have achieved OpenID Connect Basic Flow Conformance and partial Implicit Flow Conformance.
Bug Fixes
Users - Fixed a bug with reset password emails not rendering the hyperlink correctly
Users - Fixed a bug wherein lock out didn't reset the lock out counter after time expired
Users - Fixed a bug that prevented Directory Manager username from containing certain characters (e.g. ë)
Users - Fixed an issue with Phone Number Validation where it would let you enter phone numbers for the US / Canada that were too short
User Roles - Fixed a bug that allowed user roles to be added for users of the parent organization in the sub-organizations
Just in Time 2FA - Fixed a bug that did not show the user as available to reserve after an unused reservation had expired
SSO Manager - Removed AutoTask from the available Web Workflows. It was no longer working and SSO is now available through OpenID Connect
Authentication Policies - Fixed a display issue where the policies were showing THEN instead of ELSE if you had an ELSE condition. The policies were not impacted
Password Server - Fixed a bug in Password Server where password rotation failures were not able to be retried. They can now be manually triggered from the Password Reminder screen
Agents - Fixed an issue when Creating Agents. It was slow to load up the screen when you selected the Agent type
Security - We are continuously making security updates to make sure the system is as safe and secure as possible.
NOTE: With this release of Passly the Legacy SSO method for BMS is no longer supported. If you are using this, you will need to update your BMS to use the SAML 2.0 SSO between Passly and BMS.