QUESTION
How do I enable Passly Directory Synchronization?
ANSWER
Supported Operating Systems
Server 2012

Server 2012r2

Server 2016

Server 2019
Note: The use of this agent will require that the Windows operating system version has Internet Explorer 11 installed and fully updated.
Prerequisites to sync a user from AD to Passly
Note: Users will only be added if the following four pieces of information are present.
First Name
Last Name
Email Address
User Logon name: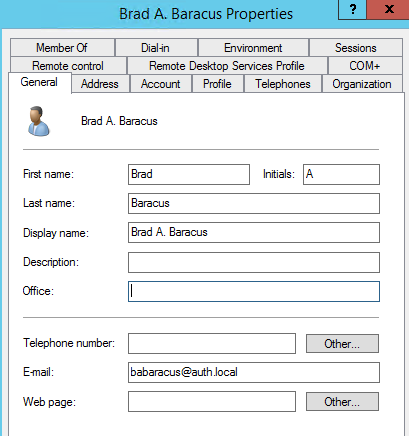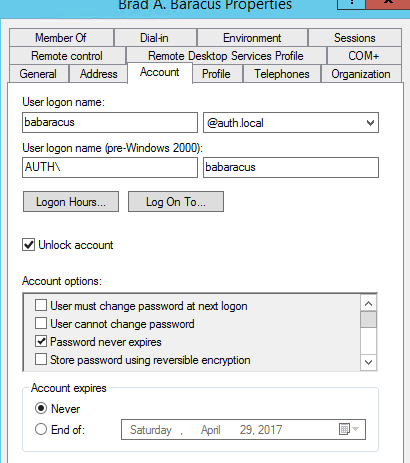 Note: If any of the above-noted data is missing from a user then the sync will stop and no further users will be added until the missing data is updated in Active Directory.

Configuring Directory Sync in AuthAnvil On-Demand
Log in to your AuthAnvil On-Demand tenant site.
Select Directory Manager.
Select Directory Sync.
Select the circle with the plus sign in the bottom right corner.

Select Let's Get Started.

Select Download Agent Installer.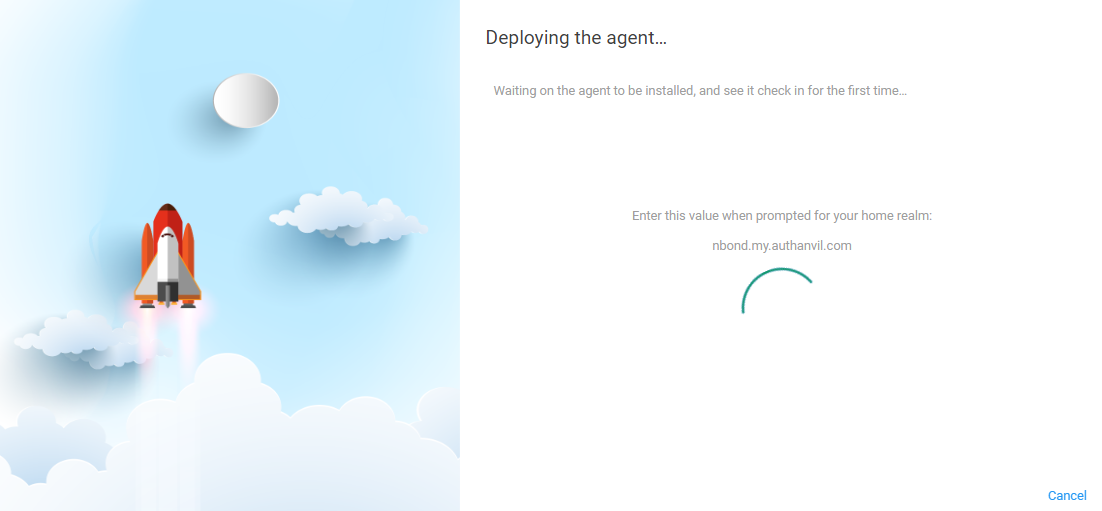 Note: You should download and install this agent software on a domain joined machine that has the Microsoft .NET Framework 4.6+ installed. You can download .NET v4.6 here.
While you can install it directly on the domain controller, we recommend you install it on a member server instead, if at all possible. This will allow directory sync to run with less privilege, which is a safer default. Please remember to authorize the agent with the same user account you are currently using.

Configuring the Directory Sync agent on a Domain joined machine.
Download directory on the server, or copy the DirectorySyncAgent.exe file directly to the machine.
Note: If you have any installation issues try running the MSI from an elevated command prompt (Run as Administrator) this should prevent interference from UAC (User Account Controls).
Select Next


Agree to the Terms of Use.

Select Install.

Select Finish.

Enter your AuthAnvil Domain.

Log into your AuthAnvil On-Demand account.

Select authentication method.

Once authenticated select Allow.
Chose the Service account. Click Continue
Select OK.

From here you will return to the tenant web interface.
The newly installed agent will check-in and be displayed in the Directory Sync section. Click Next.
Selecting Organizational Units will allow you to define what items from Active Directory should be synchronized. Click Next.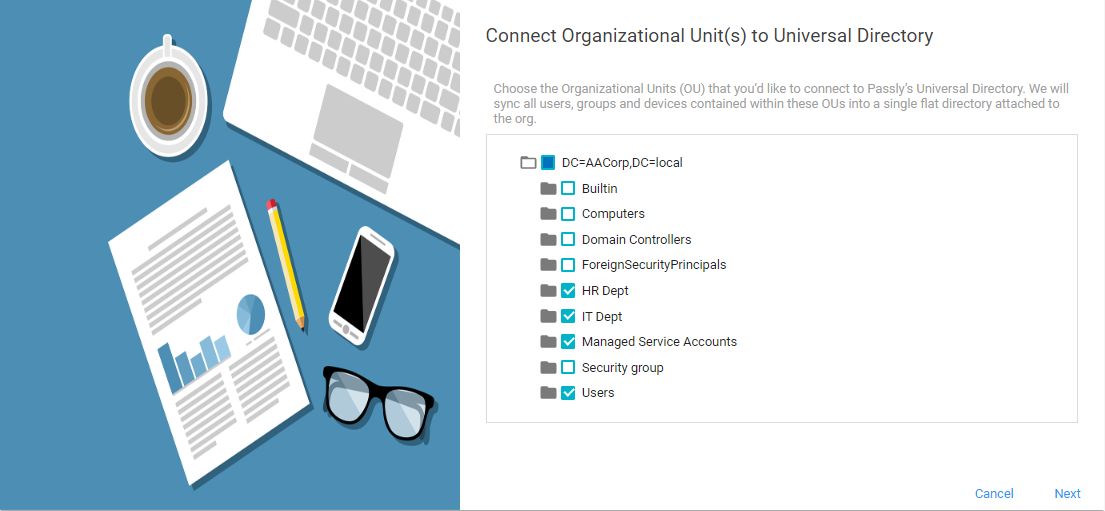 Select the Organization, Agent Friendly Name and Activation Policy. Click Next.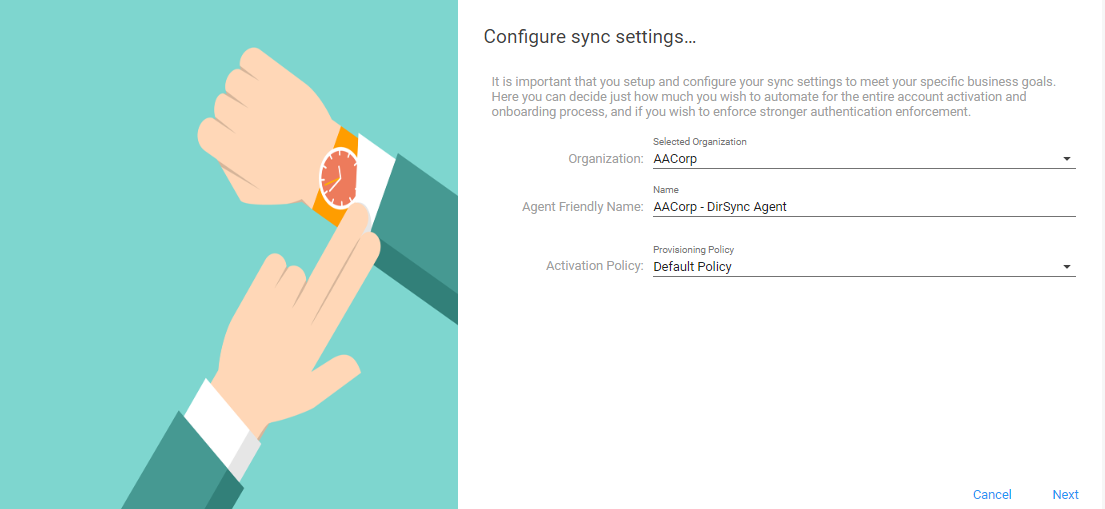 Exit.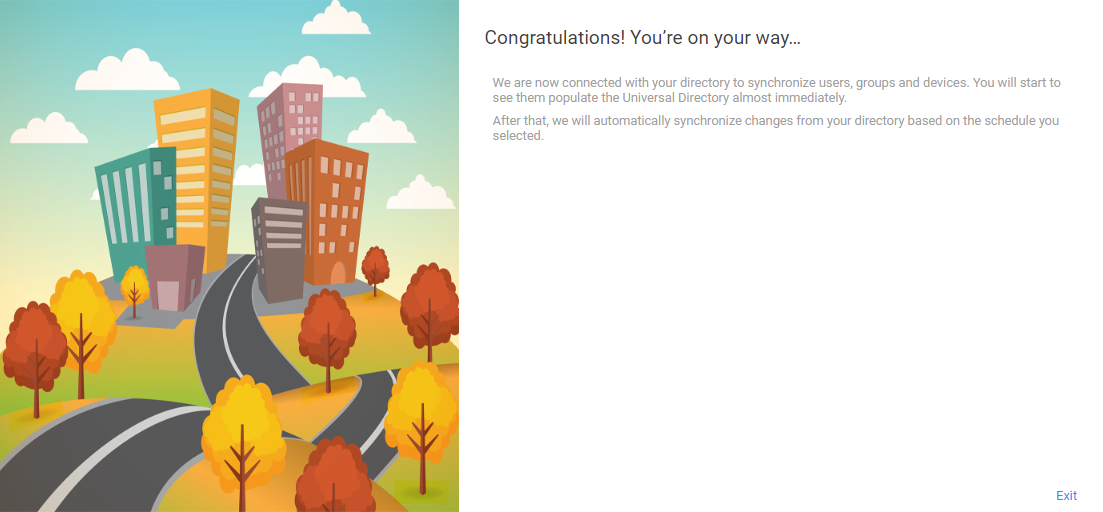 Select the agent by clicking on it.
By selecting Edit you can set the following.
Name
Status
Provisioning Policy
Password Policy (Synchronize password changes from Passly to Active Directory)
Note: If you choose to use the Full Onboarding Policy all the users added will receive an enrollment email.