Make your users feel at home by adding your company logo to Passly. It's easy to do, and will help your users quickly become comfortable with the solution
To begin your customisation from the Getting Started Menu select Customise.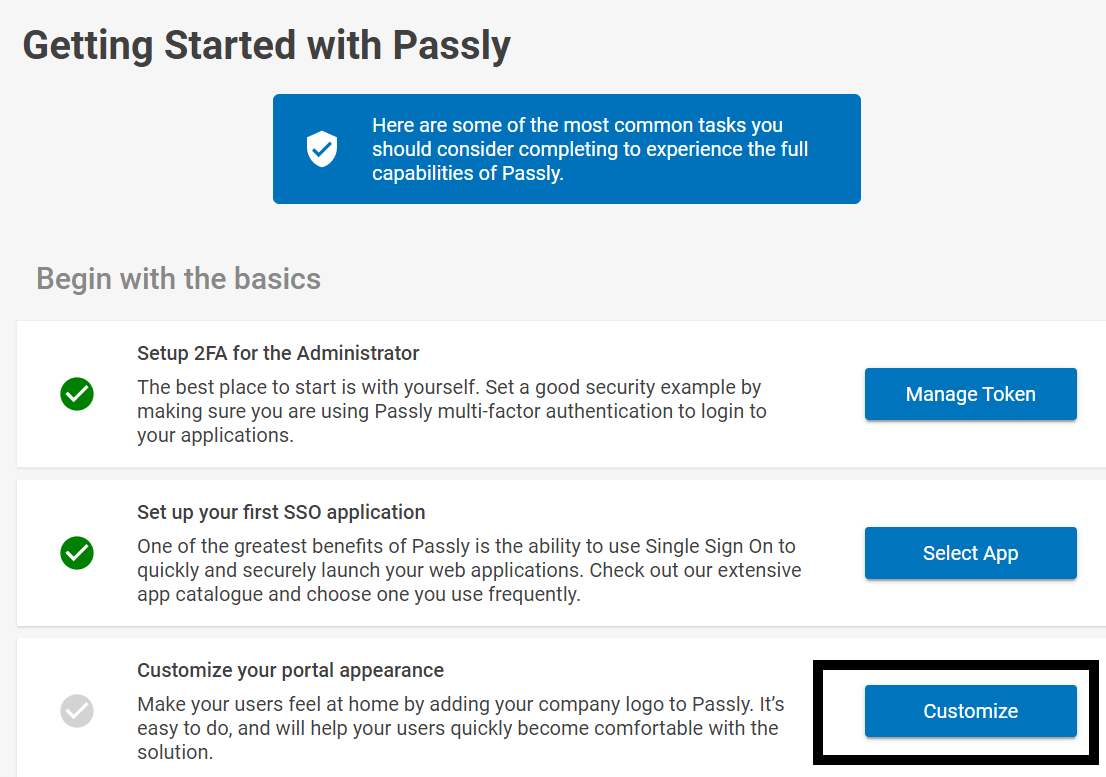 From here you will be able to modify the following by selecting Edit.
Organization Name.
Default Auth Policy.
Organization Logo.